What's New at Sac Metro?
There's always something great happening at the Sac Metro Church for you and your family. Explore our full calendar of upcoming events and announcements below!
Announcements
SPECIAL NOTICE: All services, meetings, and gatherings at the Sac Metro Church building will be carefully coordinated in compliance with recent directives from the State of California Department of Public Health to combat the pandemic Coronavirus (Covid-19). Please read directions for each upcoming event as circumstances may change from event-to-event.
---
DEVOTED RECAP LIVESTREAM WITH KEN AND CHRIS
Saturday, November 20, 2021 | 9 am on Facebook Live and YouTube
Join Ken and Chris for their Devoted Series Recap Livestream where they dive back into the latest Midweek Series Lesson for Q&A, further insights, and discussion on the Midweek Lesson. This week they will be discussing the Cross Study from our Devoted Midweek Series.
MORE DETAILS FOR EACH EVENT IN THE CALENDAR BELOW!
---
CONGREGATIONAL MIDWEEK SERVICE - SESSION 6
Wednesday, December 1, 2021 | 6:45 pm–8:30 pm via Zoom
Join us for our congregational midweek service via Zoom. Zoom Link will be posted soon. We are beginning our All-Church Midweek Series every Wednesday online through the rest of the year. We typically will meet in Zoom calls by Family Groups, but for this Midweek Series we will be utilizing the Breakout Rooms feature to facilitate the Post-Midweek Discussion Groups. Looking forward to seeing you for a new Midweek format on Zoom!
MORE DETAILS FOR EACH EVENT IN THE CALENDAR BELOW!
---
Coming Soon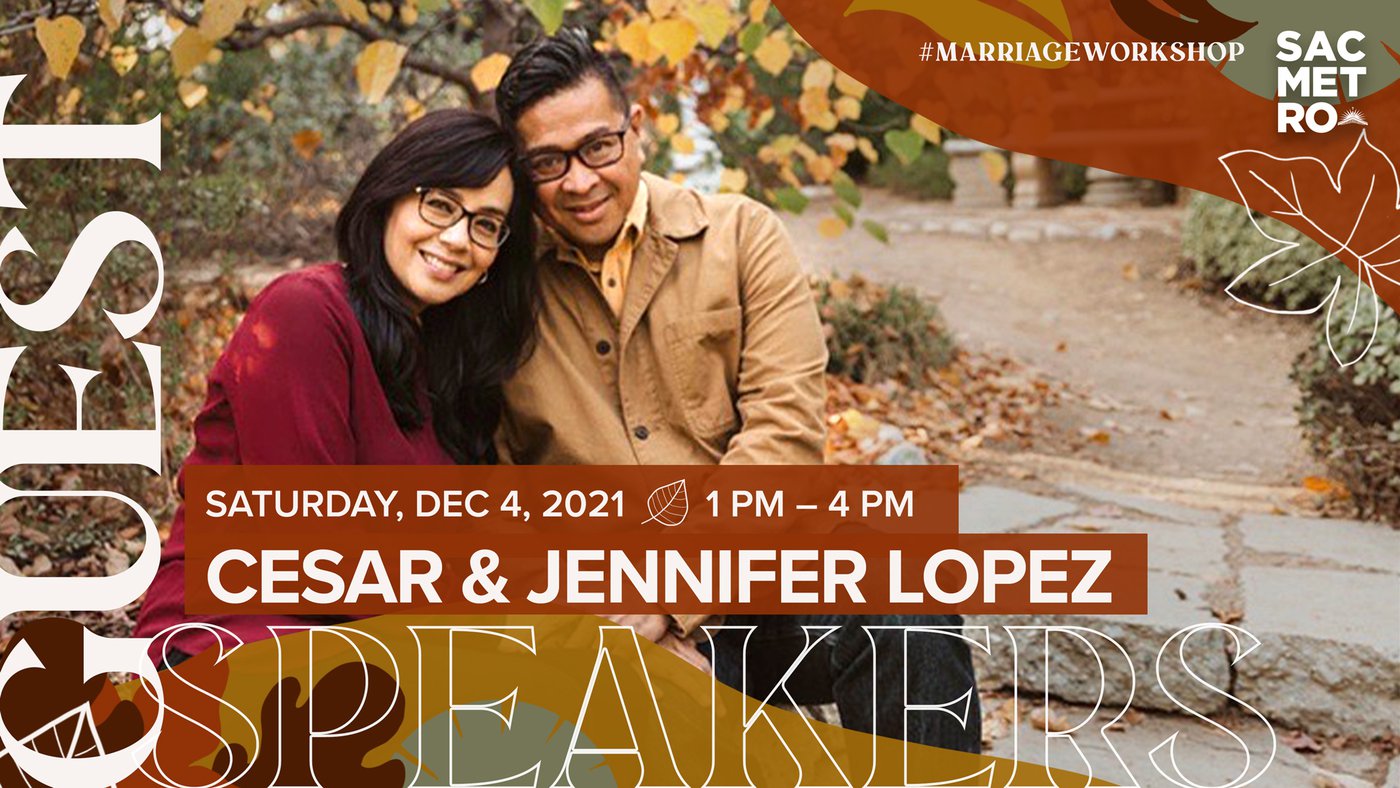 "DEVOTED IN THE MARRIAGE" WORKSHOP WITH CESAR & JENNIFER LOPEZ
December 4, 2021 | 1 pm–4 pm at the Sac Metro Church
Save the date! This event will not have childcare provided. Please make any necessary arrangements so that both you and your spouse could attend.
More details coming soon!!
CHRISTMAS SERVICE
December 19, 2021 | 5 pm–8pm at the Sac Metro Church
More details coming soon!!
---
Calendar
---
Community Board
CULTURE TRANSLATOR
Teen Culture, Demystified.
Know your teen's world in order to have deeper conversations about the things that matter. Sign up here for a weekly nudge to start conversations about their world. Check out the Culture Translator!
---